I cheated a little on yoga this morning and skipped to tomorrow's practice instead of today's as it was shorter. I managed to stretch and breathe for 20 minutes and start the day in a bubble of calm. As I went to close the youtube window however, I somehow noticed myself hover quickly to my emails and I was literally about to start testing something before I caught myself. I hadn't even rolled up my mat and put it aside. Instead I showered, dressed gathered my things and realised I was around 10 minutes later than I would have wished. Breakfast was some cheese and figs during the walk from Valletta to Floriana. Not too shabby.
At around 8:45 Valletta was being quickly filled with working energy. I heard snippets of conversations as I walked 'min iddraftjha dik?' and 'sightseeing bus!' (shouted to an empty public garden). The morning went by quickly in a flurry of getting things set up, conversations about sourcing the most random things on the planet and lots of organisation. Around midday I stepped out into the sun and spent around an hour working / researching more frigging backpacks / finally eating my lunch. I completely forgot my boiling potatoes yesterday and caught them just before they turned black so they had a little extra flavour in them 🙂
The afternoon shift was varied as I started to take over some jobs and get them going. I have moments when I fully feel like I have reverted back to myself three years ago and others when I feel like I am such a completely different person that I can hardly relate. I guess (as always) the truth lies somewhere in the middle. Sometimes I notice myself fall into the 'it's not my responsibility' ideology that is really difficult to avoid in corporate culture when everyone has roles and job descriptions to keep within. There's also a set hierarchy and general format of how things are done and the current seems to suggest that you go with that for things to run smoothly. It's not right or wrong in its own right, just peculiar to corporations and something that easily bypasses thought processes.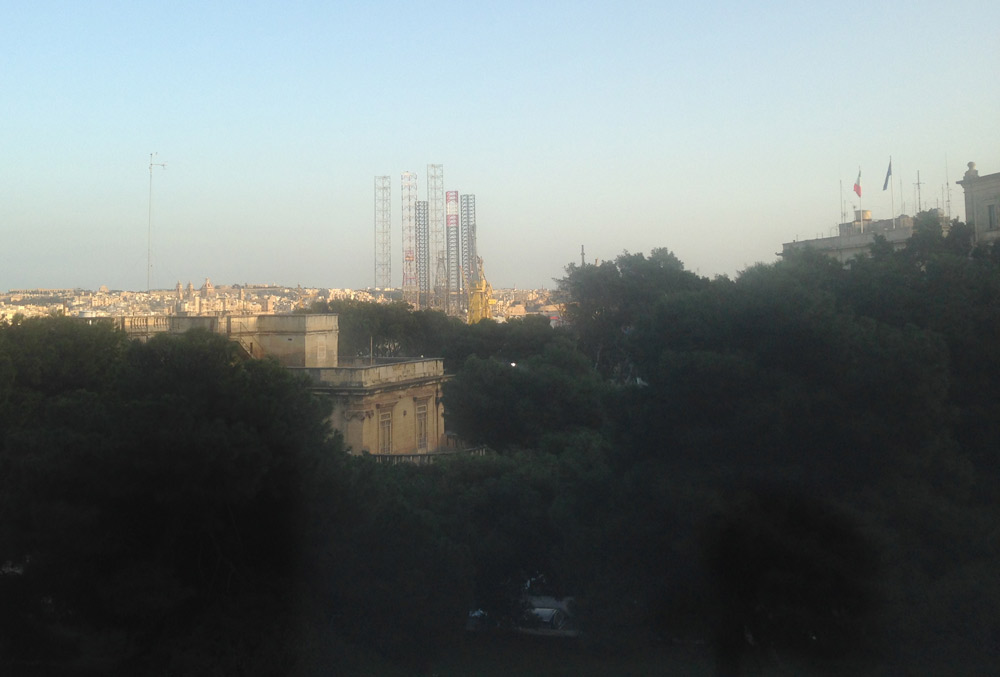 I left at 5:30 (not without a twinge of guilt saying that I should stay longer to show myself as a good worker) and felt a million times lighter than yesterday simply because of the fact that it was still 'daytime' when I walked out. I happily walked my way to Valletta, did a quick stop at Cekcik to check out their backpacks (sadly nothing I fell in love with) and on to Republic Street. There was the guy playing electric guitar in front of the law courts and I was reaching into my bag for my wallet to thank him for making the street happier. Before I even got there, the temporary tent bar across the road started blasting loud music, completely drowning him out, much to his annoyance. He started packing his gear up in resignation and I decided to up my donation a little to cheer him up and I swear the look of surprise and gratitude that he gave me completely made my day.
Smiling my way home I stopped at the local Italians (a grocer in Old Bakery Street called Le Tre Sorelle though no sisters have been seen there so far), bought some bits and got Sicilian inspiration for my dinner – pasta alla norma. At home I made enough pasta to feed an elephant with a spaghetti habit, ate some of it and spent yet more time researching … backpacks! I finally found one that fit my stringent requirements and ordered it. Maybe now I can resume the practice of having a life once more.