It's been a long day. I think I woke up at around 7:30 am, did my morning yoga (heart practice this morning), showered, had breakfast and settled to work. I can really notice that even though I'm still having super long days, I am getting a lot less tired than I did last week. I guess my body and mind are getting used to this. Which of course means I'm less aware of working for too long and more easily forget that there's a whole world outside my little world of a million projects.
I do feel however that I am getting into the rhythm of things. I feel productive but not hassled, I'm remembering to breathe nice and deep (I've realised I actually stop breathing regularly as soon as I start to become stressed about anything) and I have a good mix of things that keep me from doing things on autopilot.
Today I did my morning work at home again. Calls, emails, some transcribing, web updates, design, research – there was no way I could get bored. The meeting tomorrow kept popping up in my brain but I had far too much to do to be able to do anything about it so it just kept playing the background track for the day. The afternoon was another Marketing manager session where I am quickly accumulating projects with varying degrees of urgency. I can see my urge to be busy and an inner little panic as soon as I get to the top of my emails since I spent many years simply existing in the busy band of the spectrum. I now realise that the non-email responding parts of my day are the ones during which I'm actually doing the important work and am learning to carve out daily time for that come what may. Otherwise I might as well have been an auto responder.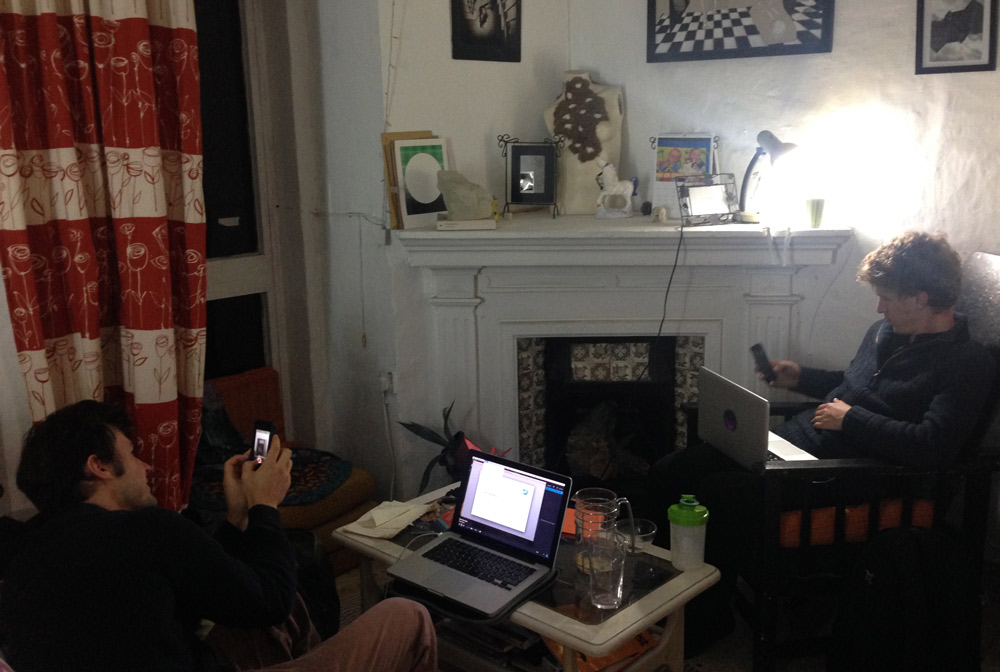 I walked home, had another mini call about a copywriting job for a website and found some good time to chill, eat and talk drama with my two housemates (and one extra addition for the next week and a half). I so love the feeling of living with a group of people and feel extremely lucky to be in the company of artists who inspire me and offer opportunities for a million possible exciting collaborations right at home.