Corinthia Hotels head office has been my work home for almost five years now and it's been such a journey. I've learnt so much about hospitality, giving a top notch service, booking systems, brand guidelines and enforcing them, online and offline campaigns and so much more. It's a little mind blowing to think about the countless people I had the pleasure of working with, my own development over the years and also the huge leaps the company has covered in this time. I can definitely say I'm both proud and grateful.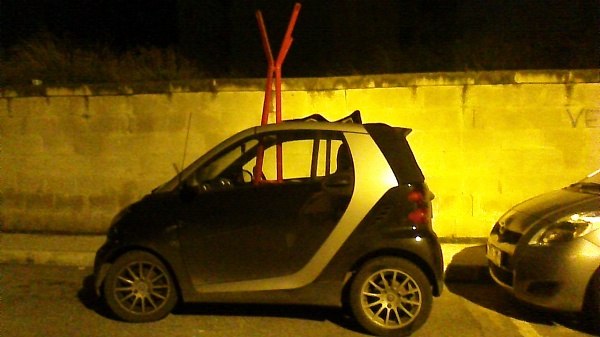 Lovely Smarty during the last moving out run which included my clothes stand. Thank God for retractable roofs.
Corinthia goodbye has been absolutely wonderful, with a farewell do which I shared with two fellow nest fleers and a cosy Christmas do on my last day. Having made so many great connections over the years I made deliciously moreish (though healthy) brownies (recipe here) and took them into work along with personalised notes for everyone where I got to share lots of appreciation and also ways of keeping in touch.
Me and the lovely Matthew during the farewell do.
Farewell speeching
The nest leavers all together
Now for the first time in almost 15 years I find myself as the owner of my own time with no formal time structure to fit into. Being still on the plane to the first destination, the reality of that has not yet quite hit me but I am definitely extremely excited about this new chapter.
I got quite emotional yesterday thinking about leaving so many great friends and amazing landscapes behind but such a large part of me is really yearning for new experiences, new discoveries and the freedom to piece together my own way of doing things rather than fit into a pre-existing structure.
Gorgeous Valletta on my last day on the island for a couple of months
First stopover is Brighton for Christmas markets, crisp air and the promise of wonderful down time after weeks of rushing about madly like a headless chicken to finish preps off. I sincerely can't wait.
Until next time xxxx