Inspired by Gigi Griffths' (awesome travel blogger and person) day in the life posts I thought I'd pick out a Piracanga day and follow myself around with a camera and a notebook. Unfortunately I got a little excited about my day and the camera part evaporated in the evening.
So I'm currently staying at Piracanga, an eco village close to Itacare, Bahia, Brazil. I aim to write more about this place and how it works sometime soon but for the moment just picture a beautiful river and beach side village that works completely in tune with nature.
I would not say this is a typical day cause routine is not really the order of the day here and every day brings new discoveries, meetings and events. But here's what happened two days ago:
05:50 – Get out of my little mosquito-net-wrapped pod, gather some things, head to the water. At the moment I'm sharing a beautiful little thatched roof house that is beautifully constructed, comfortable to live in, runs totally on solar energy and is made mostly out of materials from the forest.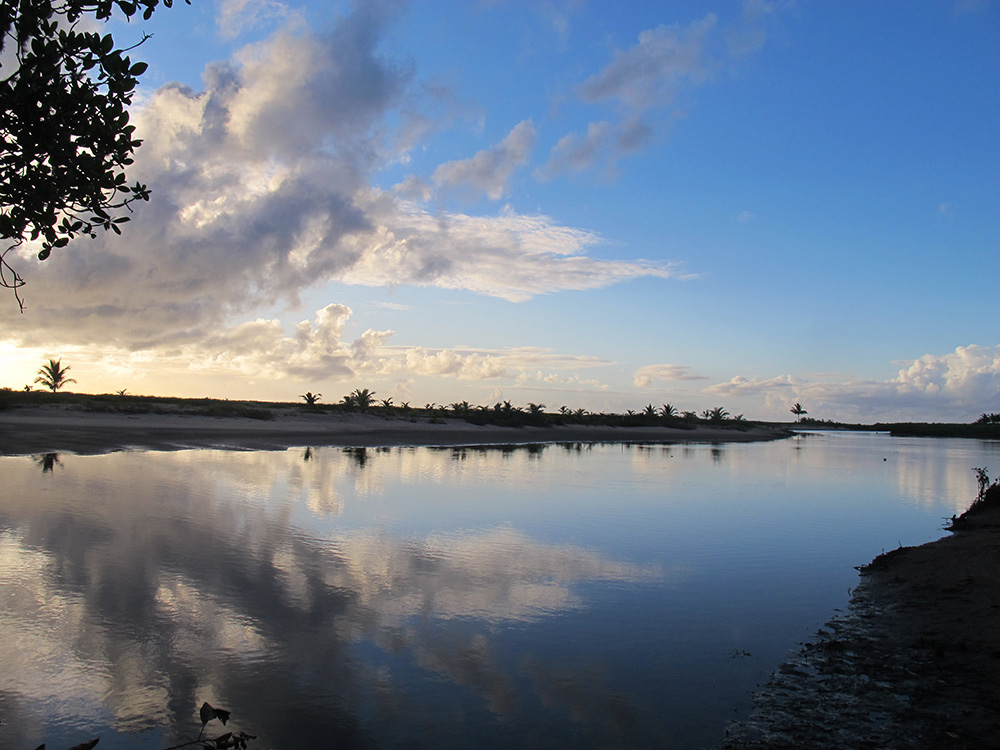 Quick swim in the river and a walk through coconut trees to the beach just beyond.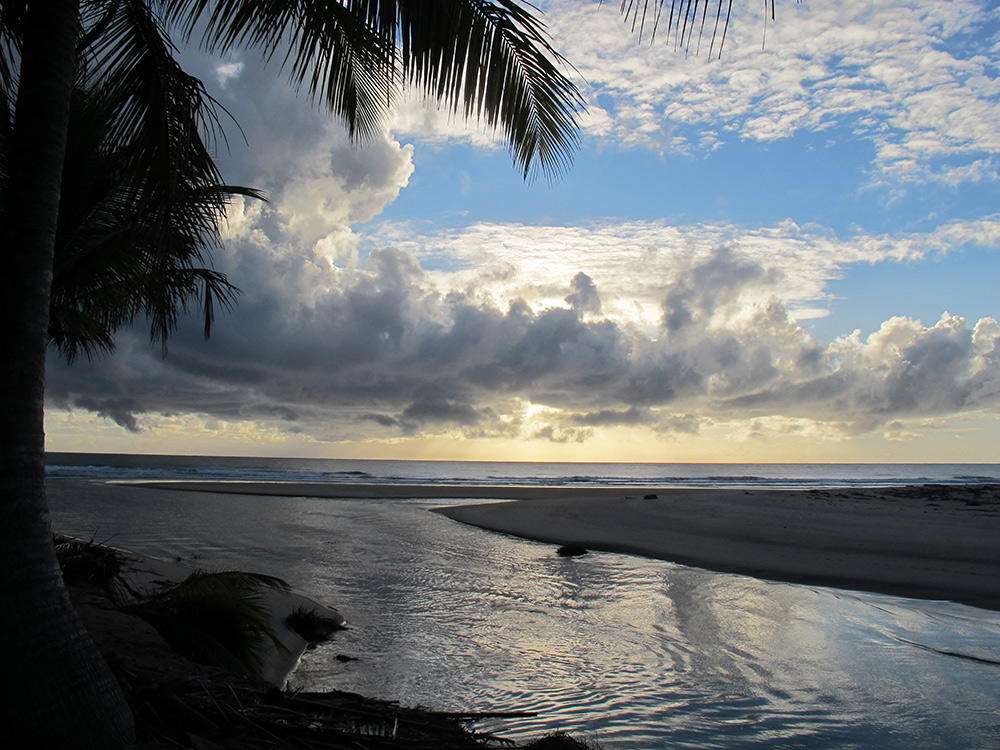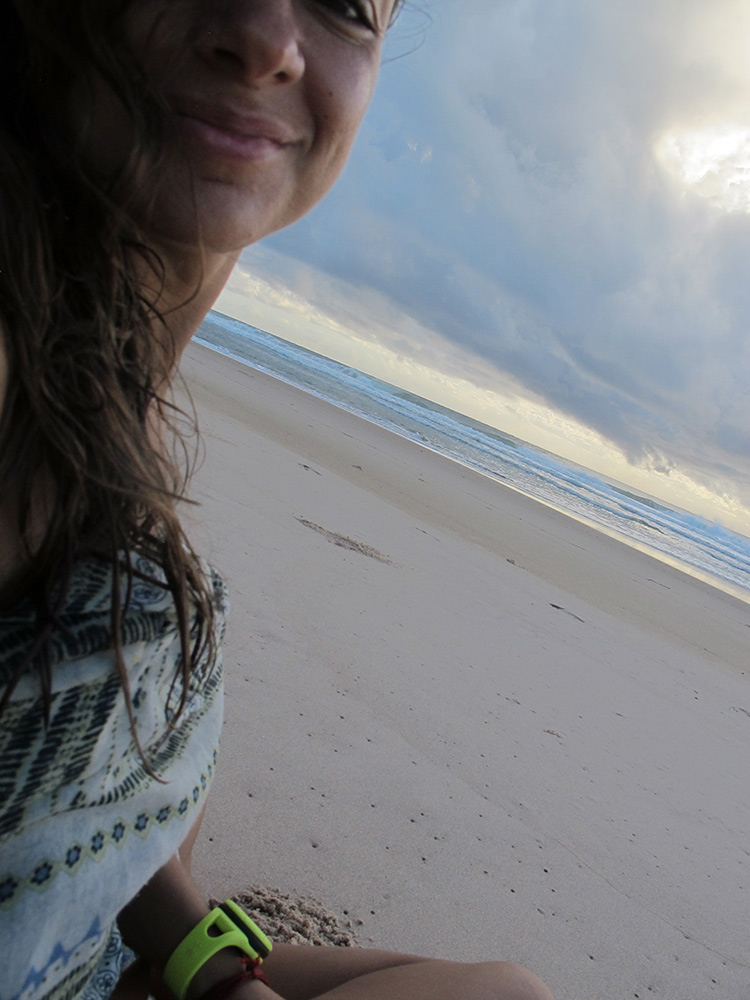 06:10 – Beach meditation in front of the ocean. I practice Angka meditation which is a meditation based around numbers that has completely changed my life.
07:30 – Walk back home, make breakfast and eat it on the 'star deck' a wooden platform just above our little house that is perfect for star gazing. Breakfast is my first-ever tapioca attempt, a kind of pancake made out of starch extracted from cassava roots which I filled with banana and honey. Not bad at all for my first.
Tummy happy I shower, gather my things and 'commute' to work. The commute is a 10 minute barefoot walk along sandy lanes.
08:30 – Work, work, work. Today did some blog writing, put together an email newsletter and read some material I'm writing about later. My office currently consists of long wooden tables that form part of the Piracanga restaurant in front of the river.
12:30 – Walk home, meet Barbara my amazing housemate and hear about her dolphin adventure. Apparently an injured dolphin ended up in shallow waters in the ocean and later on in the river at Piracanga. They tried to swim with her out to deep waters but she came back.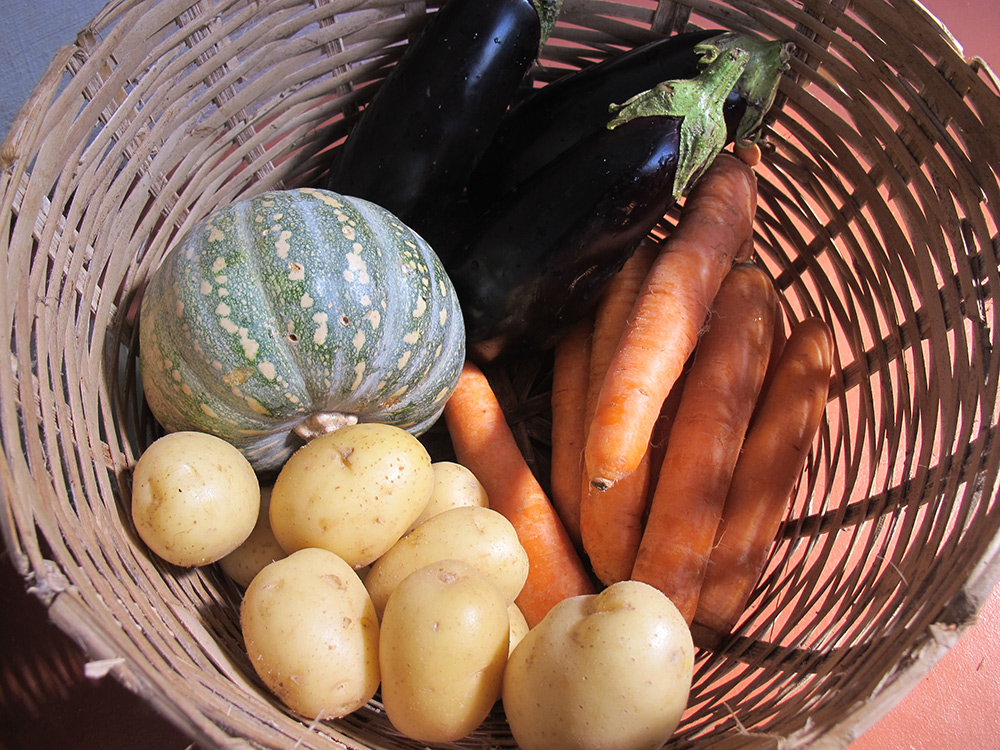 13:45 – Go shopping at the Piracanga vegetable market. There's a little market every Monday, Wednesday and Friday, supplying residents and guests with yummy fruit and veg since the community is a good 40 min drive away from the closest town. Loaded with fresh yumminess I did a quick stop at the little dry goods store to get Tahini and walked back home.
14:45 – A little more work until Barbara cooks lunch. Today I'm working a little longer than I do usually because I need to finish some time-sensitive work.
15:00 – Lunch cooked by Barbara who is an amazing, amazing cook who actually loves to make food. Happy, happy times for Greta.
16:00 – Share a watermelon in the neighbouring Casa Criacao. Piracanga operates on solar energy and so very few houses include a fridge. Watermelons are therefore things best shared and finished quickly, a task we had no problem concluding.
16:30 – We hear that the dolphin is being moved onto a vet's truck and go to investigate. A group of people are in the river, holding the dolphin and trying to keep her calm so that they can transport her. She gets stressed every time they try to lift her so eventually move her along in the water. It was both beautiful to watch people coming together to save the dolphin as well as heartbreaking to see her so stressed. I eventually left as they got close to the truck as my nerves could not take it and they had the situation totally in hand anyway.
18:00 – Back home, Barbara is playing guitar and singing in a hammock and I listen to her beautiful voice for a while.
18:30 – Walk back to the restaurant to write, read, connect with friends for a few hours.
22:00 – Walk back home along the sandy lanes in moonlight, have dinner on the deck while gazing at the stars and finally head back to my little pod for sleeps.